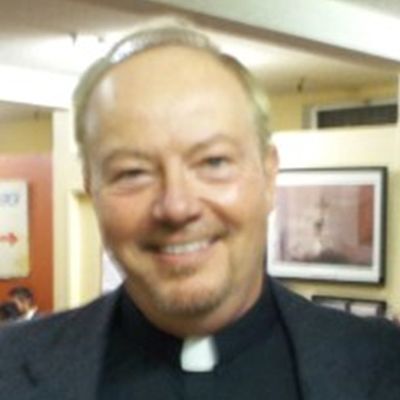 Rev. Ned O'Donnell is our pastor called to serve the East Bay Lutheran Parish's Lutheran Ministry to Nursing Homes. Rev. O'Donnell received his Master of Divinity degree from The Lutheran Theological Seminary at Philadelphia and was ordained in 1993. He comes with a breadth and depth of experience, serving in both suburban and urban parish settings and also bringing to this ministry a background in Clinical Pastoral Education supervisory training.  Prior to his arrival at LMNH in 2014, Pastor Ned served as a Hospice Chaplain and Bereavement Services Manager. He also presently serves as part-time pastor of Trinity Lutheran Church in the Cleveland Heights neighborhood of Oakland.
Pastor Ned grew up in New York and New Jersey and moved to San Francisco in 1995. He was confirmed, married and his son, Keith, was baptized at St. Paul's Lutheran Church in Edison, NJ. He is a graduate of Upsala College in NJ. After a divorce when his son was 18 months old, Pastor Ned became a single parent.  Keith is now grown, married to Michelle and living in Sonoma County. Just prior to the pandemic Pastor Ned moved to Oakland to live amongst the community in which he ministers. He also was engaged to Jose Perez Santos in 2020 and hopes to marry once restrictions have eased.  He loves spending time with family and friends.  He also is an avid swimmer, enjoys sailing and kayaking, hiking and biking, and frequently finds himself at a movie, play or concert.
---
To contact Rev. Ned O'Donnell, Pastor please use the form below.